What We Do
Contact Details
Address:
The Green Lane
Greenmount
Castleshane
Co. Monaghan
Ireland
Tel: +353 47 85892
Mob: +353 86 6067710
Fax: +353 47 85878
Mon-Fri: 9:00am-6:00pm
Lunch: 1.00-2:00 pm
Sat: 9:15am-1:00pm

Castleshane Motors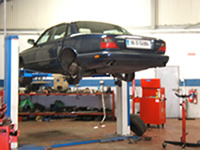 Castleshane Motors is a family owned and operated full service garage. We offer quality and affordable vehicle diagnosis and repair, and we stand behind our word and our work.
Castleshane Motors Sales are the suppliers of quality pre-owned and new vehicles. We are totally committed to providing honest accurate advice and top quality after sales care that is in the best interest of the customer. We will back this, with good quality work and a friendly efficient service at a price that represents excellent value. Only this way can we expect to continue winning your support as a loyal customer.
Our own technicians are all qualified to the higest standards and training courses to help keep us in touch with the latest technology and diagnostic equipment. This is so essential in today's world of advancing auto technology.
We welcome customers old and new, trade or fleet, business users or private vehicle owners. We take a great pride in the quality and efficiency of our service - and we are always keen to keep our prices affordable.